Shipping Rates:
Let's talk shipping! Whether you already have set shipping rates or are still new to the world of fulfillment, you have nothing to worry about. We have strong relationships with some of the largest shipping carriers, so we can ensure that your shipping costs stay and remain as low as possible year-round! You'll never have to worry about how long an order will take to arrive to your customer.. Let us know your business needs and we'll take care of the rest. From lightweight parcel to heavy parcels even LTL, we'll take care of it too!
Do you have customers in Florida? We can deliver their orders in just 1 business day.
Want to expand internationally? We'll help get your products across the globe at a low cost!
Easy shipping rate integrator.
Low shipping costs for Domestic & International.
Multi shipping service solutions, Domestic or International
International Shipping specialists Available
Specialize in Cosmetic Import/export
Shipping Solutions for the top markets such as Latin America, Asia, Europe,South America & middle east.
2 day delivery across the US & Canada
Next day delivery under $8 in FL
International air LTL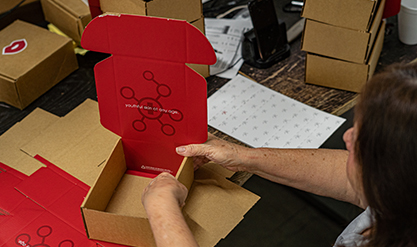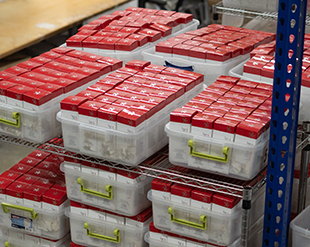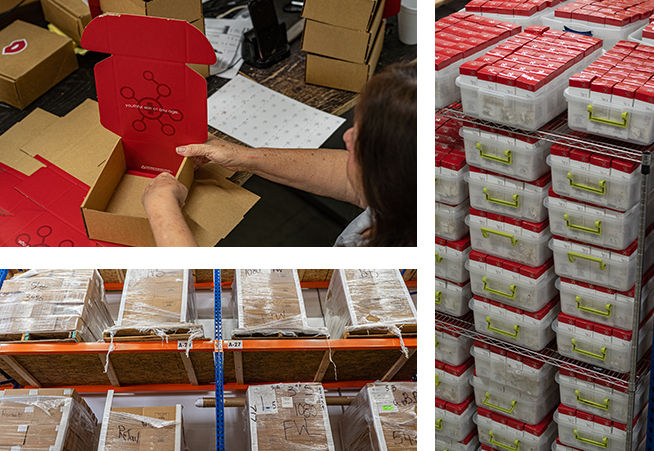 Customer Service:
Molly Fulfillment has a large staff ready to serve you! From customer service to tracking each and every package ensuring that your customer's order arrives to their doorstep on time!
Our customer service team is ready to learn your product policies and can handle your customers needs via email 24/7 or on the phone!
24/7 Customer service for your customers
Customer service agents available by phone, email or text
Order management
Subscription order management
Return Services:
Worried about return handling? Well believe it or not! We have a team for that too! Our returns service will allow your customers to return their order hassle free! Our services include:
Sending your customers return information and labels if needed!
We'll handle the receiving of any returned packages at our warehouse.
Put all fulfillable inventory back into your inventory.
Process your customers RMA's within 24 hours of receipt.
Return label provider
Quality Assurance on returned merchandise
No inventory restock fees
RMA Order management within 24 hours
Subscription Box Services:
Molly Fulfillment specializes in Subscription Box services. We ensure we find the right kit that fits your subscription box products while saving money on dimensions and shipping while keeping your expectations of presentation.
Need help designing your kits? We'll connect you with our trusted vendors that can help you with the perfect design from your brand. 100% your way!
Inventory & Product Handling
Easy inventory set up
50 cu ft pallet spaces available
LTL import/export
Freight import/export
Detailed Inventory Quality Assurance
Weekly inventory reporting
Retail inventory management
Fast & easy selling platform integration
Subscription Box kitting
Print & Design Solutions available
Branding Solutions available
Shipping
Easy shipping rate integrator.
Low shipping costs for Domestic & International.
Multi shipping service solutions, Domestic or International
International Shipping specialists Available
Specialize in Cosmetic Import/export
Shipping Solutions for the top markets - Latin America,Asia, Europe,South America & middle east.
2 day delivery across the US & Canada
Next day delivery under $8 in FL
International air LTL
Customer Service & Return Services
24/7 Customer service for your customers
Customer service agents available by phone, email or text
Order management
Subscription order management
Return label provider
Quality Assurance on returned merchandise
No inventory restock fees
RMA Order management within 24 hours